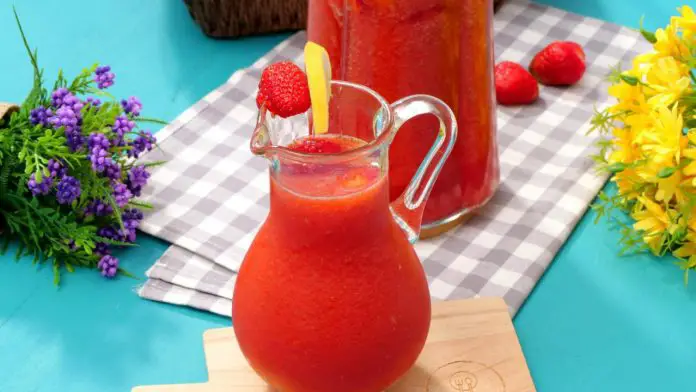 Ingredients for strawberry lemonade
2 cups strawberries
4 lemons
1 cup honey
water
Step 1: Squeeze 3 lemons.
Step 2: Put 1.6 cups strawberries in a blender and mix.
Step 3: Add the honey and lemon juice and blend it again.
Step 4: Cut the rest of strawberries and 1 lemon and put them in the carafe where you will prepare the lemonade.
Step 5: Pour the strawberry puree prepared in step 3 over the fruit in the carafe.
Step 6: Fill with water.
Step 7: Mix everything well and it will be ready to be served.
Step 8: Enjoy this delicios strawberry lemonade!