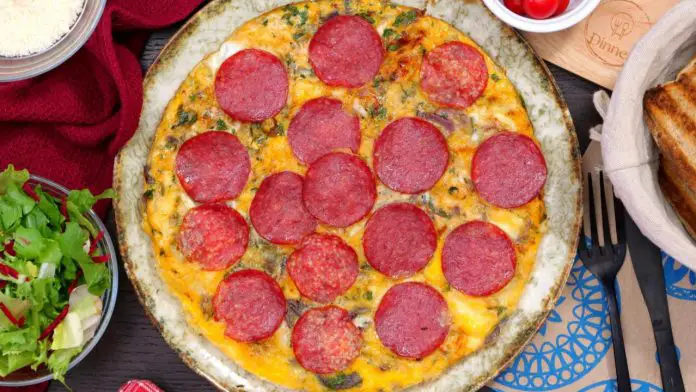 Perfect family omelette recipe
Ingredients :
1 tbsp olive oil
1 medium red onion
salt
black pepper
6 eggs
Fresh Parsley
1/2 cups mozzarella
1 tbsp parmesan
1 tsp sweet paprika
salami
Step 1: Heat the oil in a pan and add the sliced onion. Season with salt and pepper and cook on medium heat until it gets soft.
Step 2: Add the unbeaten eggs and keep on low heat.
Step 3: Add the parsley, mozzarella, parmesan and season with sweet paprika.
Step 4: Gently mix all the ingredients until they are incorporated, then add the salami.
Step 5: Cover the pan with a lid and leave the omelet on low heat for about 10 minutes.
Step 6: Serve warm, on slices of toasted bread. Enjoy this delicious omelette recipe!