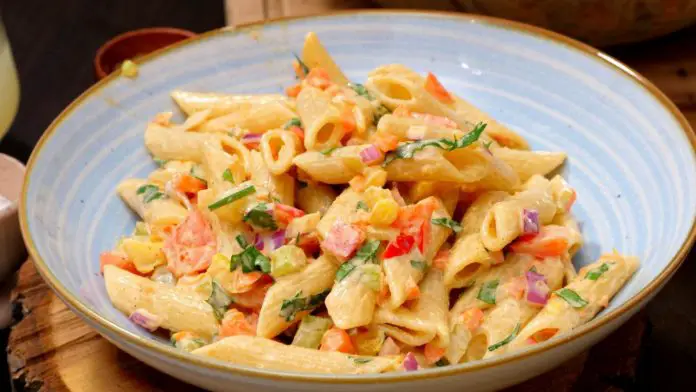 Creamy pasta salad
Ingredients :
400 g pasta
1/2 cup red onion chopped small
3 stalks celery chopped small
2 carrots chopped small
1/2 yellow bell pepper chopped small
1 red bell pepper chopped small
Dressing:
1/2 cup mayo
1/2 cup Greek yogurt
1 tsp sugar
1 tsp vinegar
1 tsp lemon juice
1 tbls Dijon
1/2 tsp garlic powder
1/2 tsp smoked paprika
1/4 cup fresh chopped parsley
Salt & pepper to taste
1. Boil the pasta in salted water, according to the instructions on the package.
2. In a large bowl add the cooked pasta and the finely chopped vegetables: onion, celery stalk, carrots and peppers.
3. In another bowl, prepare the dressing, mixing all the ingredients well.
4. Add the dressing over the pasta and vegetable mix and incorporate all the ingredients very well.
4. Enjoy this vegetable pasta salad!