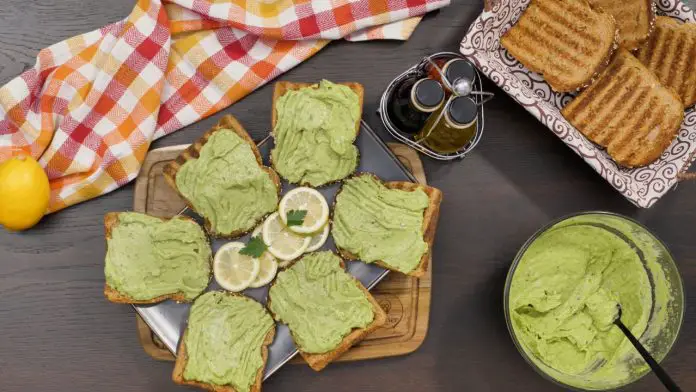 Avocado paste with green parsley and garlic
Ingredients:
⁃ 2 large (or 4 smaller) avocado well ripen
⁃ 1 bunch green parsley
⁃ 1 onion
⁃ 2 cloves of garlic
⁃ 1 tbsp olive oil;
⁃ 1/2 tbsp lemon juice;
⁃ salt and pepper to taste.
Step 1: Cut the avocado in half and remove the seeds.
Step 2: Using a glass or a spoon, remove the core and place it in a bowl.
Step 3: Cut the onion and add it to the bowl.
Step 4: Add the crushed garlic, oil and lemon juice and with the help of a vertical mixer (blender) mix the whole composition.
Step 5: Add the chopped parsley, season to taste and continue to mix for a few seconds until a fine paste is obtained.
Avocado paste can be eaten immediately on slices of toast or can be stored in the refrigerator for 24 hours, in a tightly closed jar. To prevent oxidation of the cream you can put in the jar a kernel left over from avocado.
Step 6: Enjoy this recipe of avocado paste with parsley and garlic.