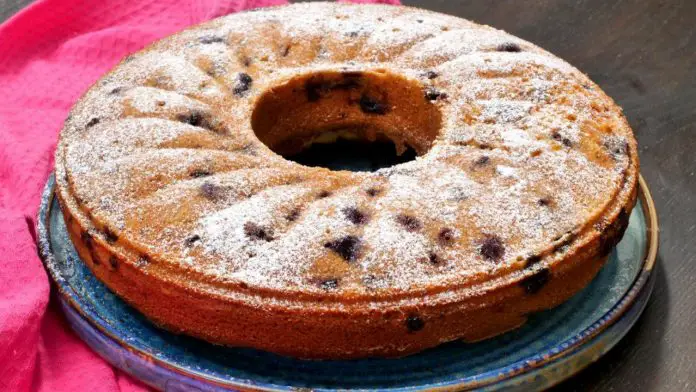 Ingredients
2 cups flour
1 cup blueberries + 1 tbsp flour
1/2 cup sunflower oil
1 tbsp baking powder
3 eggs
1 cup sugar
1 tbsp vanilla sugar
1 cup milk
1 tsp grated lemon peel
Salt
powdered sugar (optional)
1. Put the eggs in a large bowl, add sugar, vanilla sugar and salt. Mix until it gets a light colour and doubles in volume (about 10 minutes on medium speed).
2. Gradually add the oil, then the milk.
3. Mix the flour with the baking powder and add it to the egg mixture. Mix until the flour is completely incorporated.
4. Add the grated lemon peel.
5. Mix the blueberries with a tablespoon of flour, then pour them into the cake composition (flour that will stick to the surface of the fruit will not allow them to sink into the cake composition during baking). Carefully integrate the blueberries so that they don't break
6. Place the mixture in a pan lined with butter and flour and level carefully.
7. Bake the cake for 25-30 minutes in a preheated oven at 360 F
8. After baking, let the cake cool for about 15 minutes in the pan.
9. After it has cooled, dust the cake with vanilla sugar.
10.Enjoy this fluffy blueberry cake recipe!