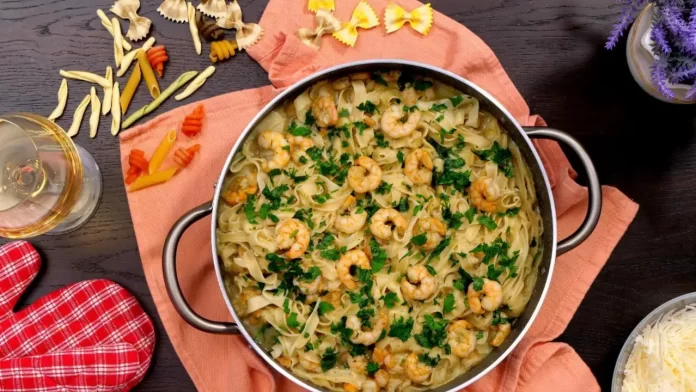 Delicious Gnocchi with Cheesy Cream Sauce and Spinach:
Indulge in the luxurious comfort of this delightful dish. It features soft, pillowy gnocchi bathed in a decadent cheesy cream sauce, its richness cut by the addition of fresh, vibrant spinach. Each bite combines the smooth texture of the gnocchi with the creamy, cheesy sauce and the earthy undertone of spinach, creating a sumptuous culinary symphony that is both heartwarming and satisfying.
Tagliatelle Pasta with Shrimps:
This dish is a seafood lover's dream come true. It boasts of twirls of tagliatelle pasta, perfectly cooked to al dente, intermingled with succulent, perfectly seared shrimps. The harmonious marriage of the robust oceanic flavor of the shrimps and the mild, comforting taste of the pasta results in a dining experience that's reminiscent of a seaside Italian trattoria. A squeeze of fresh lemon juice on top provides a tangy accent that elevates the flavors to an entirely new level.
Pasta Bolognese:
Enjoy a classic taste of Italy with our Pasta Bolognese. This hearty dish features pasta coated in a rich, robust Bolognese sauce made from ground meat simmered in a harmonious blend of tomatoes, onions, celery, and carrots. The flavorsome sauce clings to every strand of pasta, ensuring a perfect balance of savory meat and sweet tomato in every bite. Garnished with a sprinkle of freshly grated Parmesan cheese, this Pasta Bolognese is an epitome of Italian comfort food at its best.