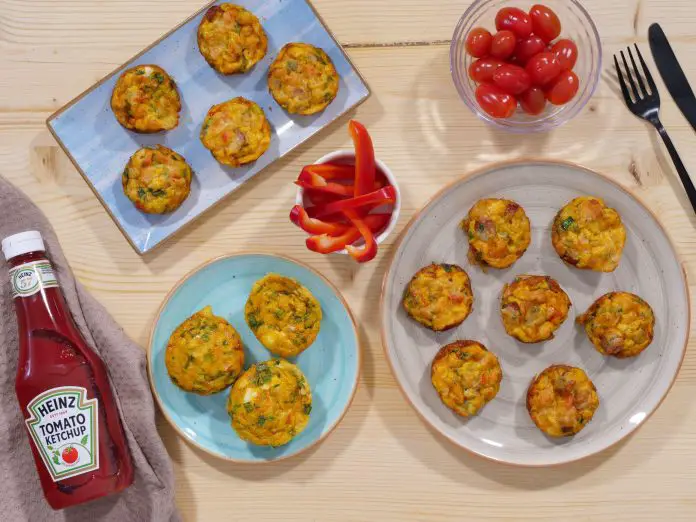 EGG MUFFINS
Ingredients for 12 muffins:
3 tbsp oil
8 eggs
1 onion
1 carrot
1/2 pepper
2 sausages
Parsley
1 cup milk
2 stalks of green onion
1/2 cup mozzarella
Salt
Pepper

1. First, finely chop the onion and pepper, grate the carrot and cut the sausages into small pieces.
2. Heat the oil in a pan and sauté the onion, carrot and pepper until they get a little brown. Then add the sausages for another 2-3 minutes.
3. Turn off the heat, add the parsley to taste and stir.
4. In a separate bowl, mix the eggs, add salt and pepper to taste, add the milk and mix.
5. Add the sautéed vegetables with sausages and green onions over the egg mixture. Stir gently.
6. Grease the muffin tray with oil and distribute the composition into forms, taking care not to fill more than ¾ of each form, as the egg will rise.
7. Sprinkle mozzarella over each muffin.
8. Preheated the oven at 360° F and bake it for 15-20 minutes.
9. Enjoy this delicious recipe of egg muffins!